What is Magento?
Magento is an open-source website platform designed for eCommerce applications. In fact, it's the most popular eCommerce platform in the world, powering more than 250,000 merchants.
The platform enables businesses of any size to have full control and flexibility over their online store, while also offering content management system capabilities. Magento is feature-rich and able to integrate with thousands of applications for maximum scalability and customization.
OSOlink is one of the Magento builder companies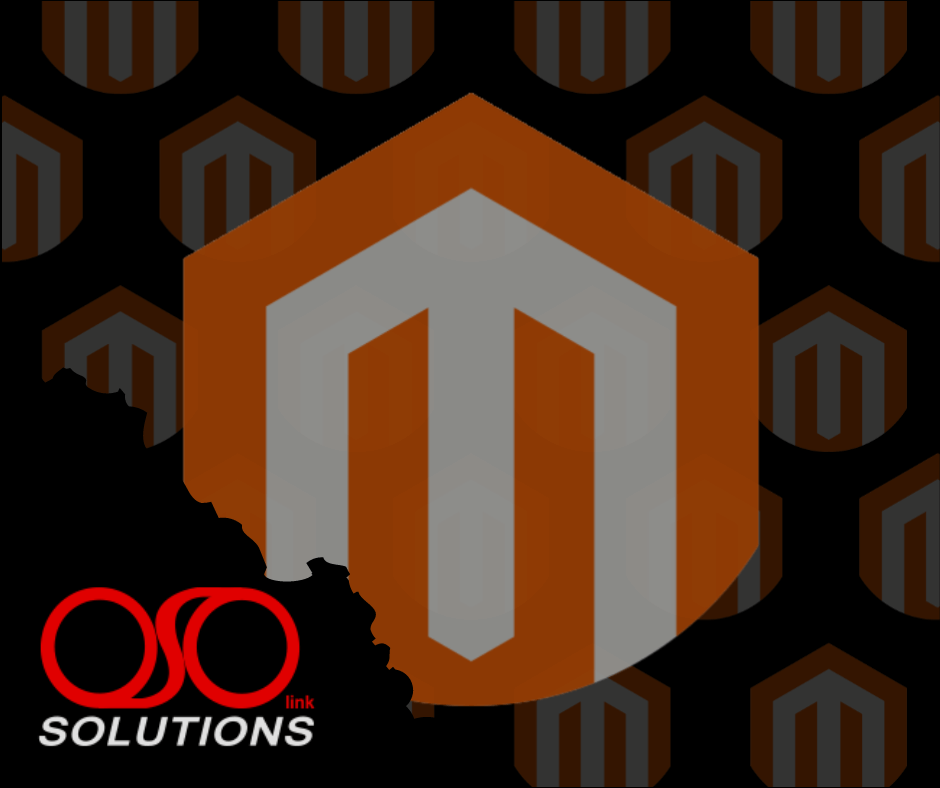 Custom Magento Web Design & Development Services
Whether you need to migrate from Magento 1 to Magento 2 or are welcoming a brand-new Magento website into your business, we've got you covered.
Here's what you can expect from our Magento web development services:
Fresh, Original Theme Design: We'll start your build from scratch by creating a blank theme that's completely tailored to your products, audience, goals, and branding.
Custom Programming: As an online retailer, you need a website that's pretty in the front-end and functional in the back-end. From the shopping cart experience to custom-built extensions, we'll make sure your Magento website is one of a kind for both you and your customers.
Mobile-Optimized Design & Development: Whether it's the latest smartphone or a classic tablet, we'll make sure that your website is accessible, easy to use, and complete on all types of mobile devices.
Shopping Cart Development: We'll streamline the checkout and payment processes while optimizing for functionality and user experience.
Payment Gateway & Merchant Account Setup: We'll connect your website to all of your third-party payment processors, like Authorize.net or Stripe.
Content Management System Setup: Your website needs to be much more than just an online shop. We'll set up and design all of your web pages in a way that makes it easy for your team to make updates, post blogs, or add new products.
Extensions & Integrations: We'll make sure your third-party tools — inventory management systems, financial platforms, enterprise resource planning (ERP), and beyond — will be up and ready to go when your brand-new website launches.
Support & Maintenance: After your new Magento website launches, we offer maintenance support packages designed to keep your website up to date, secure, and fully functional.
Enterprise-Level Security Protocols
Since we custom develop literally everything, your Magento website won't need to rely on plugins or third-party codes. Those require constant updates and maintenance.
In instances where plugins are necessary. We have a strict maintenance process in place to keep them up to date and secure. If exploits are found, our solid plan guarantees that we can find and fix them quickly and easily.
The Magento 2 update has made significant improvements to its security and site speed capabilities. If you're still running on Magento 1, you should contact us.
Magento Frequently Asked Questions
Q: Should I use Magento or WordPress with an eCommerce plugin?
A: The answer here will be on a case-by-case basis. Magento is the most enterprise eCommerce solution out there, and it's typically suggested. Online stores with hundreds to thousands of products. However, Magento's power lies in its ability to integrate with ERP tools. Financial packages, and it's also ideal for companies with very unique purchasing rules and regulations. An alternative to Magento could be a WordPress website with an eCommerce plugin like WooCommerce.
With that said, you should explore your options and contact a WordPress and Magento development agency for a recommendation.
Q: How much does it cost to develop a Magento website?
A: The specifics will depend on the scope of your project. A 20-page website with 100 products for sale will have a different price than a 100-page website with thousands of products. We've worked on Magento website projects ranging from $50k to well above $250k. It is also best to contact us for a custom quote.
Keep in mind that you may also need to purchase an annual licensing fee to use Magento. Depending on which version you select.
Q: How much is a Magento license?
A: Magento Open Source is available as a free download while Magento Commerce requires a licensing fee that starts at $24,000 a year. The exact cost of the license will depend on your gross sales revenue.
Q: How long does it take to develop a Magento website?
A: Again, the time it takes from kickoff to launch will depend on the scope of your project. Magento web development projects typically take longer than non-eCommerce builds, due to the volume of products in the eCommerce application.
Q: What is the difference between Magento Commerce and Magento Open Source?
A: Both fall under the latest Magento 2 platform. Magento Commerce — the artist formerly known as Magento Enterprise Edition — is available under a commercial license and requires an annual subscription fee. This version of Magento 2 offers premium-level support and long list of enterprise-level functions and features.
Magento Open Source was once called Magento Community Edition, and is available for free. Although it doesn't include modules that come with Commerce, Open Source is still a feature-rich option — all you need is the right infrastructure and development team to make it work!
Our team of Magento-obsessed designers and developers can't wait to talk to you about your website.
Source:
vtldesign.com